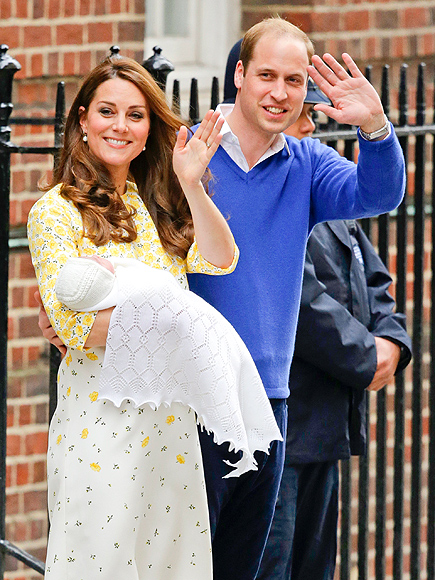 Prince William and Kate Middleton met at school. They were both students at the University of St. Andrews in Scotland when they met in 2001. The relationship went through the usual ups and downs, mostly William not wanting to commit, and then realizing what he was throwing away. Fortunately for him, Kate was willing to try again. This time he took the step, proposed, and she accepted.
The result... the Royal Wedding on April 29, 2011...the birth of Prince George, on July 22,2013, and a new arrival!
A little Princess born on May 2nd 2015...Kentucky Derby Day!
Congratulations!
I wish them all the best!