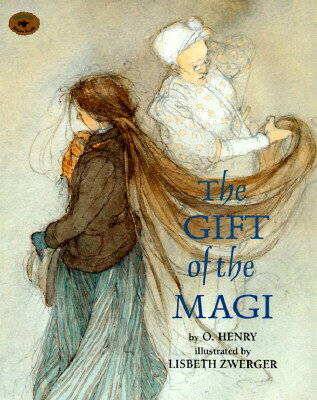 We are never told how Jim and Della meet in O.Henry's famous Christmas short story,

 

The Gift of the Magi,

 

but their deep love for each other is demonstrated by the sacrifices they are willing to make to assure the happiness of the other. The story tells us that...
... there were two possessions of the James Dillingham Youngs in which they both took a mighty pride. One was Jim's gold watch that had been his father's and his grandfather's. The other was Della's hair. Had the queen of Sheba lived in the flat across the airshaft, Della would have let her hair hang out the window some day to dry just to depreciate Her Majesty's jewels and gifts. Had King Solomon been the janitor, with all his treasures piled up in the basement, Jim would have pulled out his watch every time he passed, just to see him pluck at his beard from envy. 
It's the day before Christmas and there is no money to be had in the Dillingham Young household to buy a gift for her beloved Jim. In desperation Della decides to sacrifice her greatest possession to get enough money to buy Jim a beautiful watch chain for his prized gold watch. She rushes out and sells her long flowing hair before she has time to change her mind.